2019 Northwest Atlantic Seal Research Consortium Meeting
Where Do We Go From Here?
Seals and Society: Living in Shifting Ecological and Social Baselines
May 3rd, 2019
UMASS DartmouthSchool for Marine Science and Technology (SMAST) Campus
New Bedford, MA
8:30am-5pm
Post Meeting Networking/Social 5-6 pm onsite
Please join us for our next NASRC meeting where we will address our rapidly shifting ecological and social baselines pertaining to the relationship of humans, our ecosystem and seals and ask, "Where do we go from here?" We are honored to have our keynote speaker Dr. Joe Roman lead the day of talks and discussions.
Successful ecosystem and species based conservation efforts have resulted in rebounding populations of pinnipeds in the U.S., including seals in the Northwest Atlantic. Changing numbers have brought many increasing challenges. We will focus on addressing the challenges, benefits and conflicts that this new normal brings- and what we need to know to live in this changing landscape. This one-day meeting will incorporate formal scientific and informal/observational presentations, a panel discussion wtih a facilitated open community forum and synthesis.
Our panel discussion will address, "Living in the New Ecology" where we hope your different perspectives from living in the midst of the challenges, can be used to work together to form recommendations on how to live in this changing system. Our goal is to broaden the discussion with perspectives and expertise from our local community and inlcude the discussion from outside of our area.
This is our sixth meeting since 2008 and will build upon our previous efforts. Our goal as a community is to prioritize discussions on living in the new ecology that includes rebounding species. This includes understanding the ecological role as well as the human perspective to challenges, what we can do to move from recognizing challenges to living in a new system, and, how we continue to better address challenges as a community.
The 2019 meeting is being made possible thanks to the generous support of
the NASRC community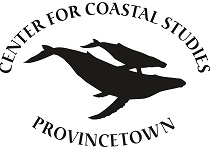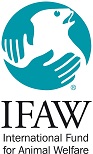 Panel Discussions
Panel 1:
OUR ECOSYSTEM TODAY: WHAT RECOVERY LOOKS LIKE IN A CHANGING WORLD
The increasing presence of seals and other marine wildlife in the Gulf of Maine herald a recovery of ocean ecosystems. What do those systems look like today, and how are those changes complicated by climatic shifts and increasing human interaction? Our first panel discussion compares existing research and observations of recovering seal populations in the Northwest Atlantic with science, solutions, and historical lessons learned.
Panelists Sheryl Fink (International Fund for Animal Welfare), Kimberly Murray (Northeast Fisheries Science Center), Kristina Cammen (University of Maine), and Captn. Tom Lyons (Commercial gillnetter, NH) examine how previous and ongoing research can be applied toward the ecology, economy, and future of learning to live with our changing ocean ecosystems.
Panel 2:
HOW TO THRIVE IN THE NEW ECOLOGY
Humans are an interdependent part of ocean ecosystems. Our society is as intricate and challenging as the ocean itself. How do we forge positive solutions for the complex set of quandaries presented by our relationship with a changing ocean? What have we missed in our approach so far?
Panelists Joe Roman (University of Vermont), Chris Lowe (California State University Shark Lab), Mendy Garron (Greater Atlantic Regional Fisheries Office), and Captn. Mike Pierdinock (CPF Charters "Perserverance, New Bedford MA) explore creative scientific, economic, social, and management waters for forging a future that integrates humans with a healthy ocean ecosystem.
DEADLINES
Abstract deadline: by

FRIDAY April 19th 2019

. Please send abstracts to sealresearch@whoi.edu
If you are interested in participating as a Panelist, please email sealresearch@whoi.edu
Registration deadline: May 1st, 2019.
Registration limited to 80.

First come first serve. A waiting list will be generated and participants contacted. If space remains, registration may be possible on site.
REGISTRATION
Full Registration Fee ($45) Student Registration Fee ($30)
Registration includes morning coffee and pastries, coffee breaks and lunch. If you have specific dietary needs that we might be able to accomodate, let us know. If you encounter any difficulties registering, please contact us at: sealresearch@whoi.edu.
We will have a post meeting networking/social hour from 5-6 pm at the meeting location. Donations can be made within the registration link, and will be used to offset the costs of appetizers. There will also be a cash bar, 5$ beer/10$ wine
HELP REDUCE WASTE
BRING A REUSABLE COFFEE MUG & WATER BOTTLE

PRESENTATIONS
We are asking for both scientific and general audiences talks on seal science, human dimension, and ecosystem topics. If you would like to present your topic in a non traditional format, please let us know and we can assist. We have helped create presentations for participants wanting to present visual observations, provided easles for oral presentations with posterboard figures, and provided space for a one day art installation. If you have video or other material (anectodal observations) to present, we can assist in creating an appropriate presentation format.
Spoken presentations will be a maximum 12-15 minutes.
For all those interested in presenting, please submit an abstract (250 word limit) following this example:
ABSTRACT EXAMPLE
Monitoring seal depredation in the Nantucket Sound weir fishery
Nichols, O.C1,2, E. Eldredge3, and S.X. Cadrin1
1 UMass School for Marine Science & Technology (SMAST) Dartmouth MA, USA
2Center for Coastal Studies, Provincetown MA, USA.
3Chatham Fisheries/Monomoy Trap Co., Chatham MA, USA
Gray seals (Halichoerus grypus) have been observed feeding on fish weir catches in Nantucket Sound (Massachusetts, northeast USA). Partially consumed longfin inshore squid (Loligo pealeii) and finfish in the nets recorded in logbooks are attributable to seal depredation. A Dual-frequency Identification Sonar (DIDSON) was deployed in a weir for six ~24-hour periods in May and June 2009 to monitor diel patterns of squid and fish catches, as well as seal presence and behavior. Seal occurrence in the weir was observed throughout 24-hour periods, most frequently at night. Observations of seal and target species behavior indicated that seal presence likely affected the efficiency of the weir, disrupting the passage of schooling squid and finfish into the catch chamber. The species composition of catch and prey remnants in the weirs will be analyzed to examine seal prey preference, and photo-identification studies are planned to determine if random individual seals raid the weirs or if there is individual specialization by a select few. The above data will be used to inform the design of gear modifications to reduce depredation by excluding seals while maintaining catches of squid and fish.
RECOMMENDED HOTELS
Best Western Dartmouth Inn
737 State Road, North Dartmouth, MA 02747
844-283-9784
Marriott at New Bedford Dartmouth
181 Faunce Corner Rd. North Dartmouth, MA 02747
508-984-5858
DIRECTIONS and PARKING
SMAST EAST FACILITY
836 South Rodney French Blvd.
New Bedford, Massachusetts 02744-1221
Directions to SMAST EAST FACILITY
Take I-195 toward New Bedford to Route 18 south.
After several sets of lights, Route 18 becomes Water Street, then South Rodney French Boulevard.
Continue on South Rodney French Boulevard.
You will pass through a hurricane dike and a beach area.
SMAST is located at the point of South Rodney French Blvd.
MEETING RATIONALE AND NASRC MEETING HISTORY
Since 2009, a series of workshops and meetings supported by the Woods Hole Oceanographic Institution's Marine Mammal Center (WHOI MMC) have successfully allowed for conversations between various stakeholders on pinniped issues. One of the primary objectives of the first meeting was to bring together representatives of key interest groups from the U.S. and Canada to facilitate sharing of information and perspectives that describe relevant issues and related complexities. This meeting focused discussion on the challenges presented by pinniped populations in the northeast and improved communication. In addition we also started the process of developing tools to address the most pressing issues related to pinnipeds.
The second smaller meeting held in 2011, supported by the WHOI MMC and hosted at the Provincetown Center for Coastal Studies (PCCS), facilitated open discussion on seals among fishermen, scientists and managers. The forum format successfully encouraged discussion on stakeholder concerns as well integrative research that could address some of those concerns. From ideas presented at the first meeting and input from attendees at this second meeting, the Marine Animal Identification Network (MAIN) developed and collaborative research on fisheries and seals was initiated. Technical reports for these two meeting were peer reviewed. The reports can be found at nasrc.whoi.edu/about.
An important primary objective of both meetings was to establish an entity to aid in collaborations, discussion and long-term communication of seal research and priorities in the northeast region. Our primary objective has become a reality with the creation of the Northwest Atlantic Seal Research Consortium (NASRC) and the development of MAIN. Since the creation of the consortium, NASRC has participated in outreach and educational activities, including interviews in radio and various news media, as well as scientific conference and school presentations. NASRC has also provided expertise for a local grey seal symposium and enabled collaborative science with large scale participation in seal tagging studies. In addition to MAIN, direct projects of the consortium include a much referenced study on public health, water quality and the effect of seal haul locations. The consortium also organized a SeaSketch webinar to increase exposure of new technologies useful in ocean planning and collaborative research.
In April 2013 a small organizational meeting of 30 participants was held at Tufts Veterinary School of Veterinary Medicine in Grafton, MA. The primary focus of this meeting was on defining research priorities and forming working groups for each of the defined research priority areas. The meeting was characterized by active participation of attendees and entailed further discussions on animal-human conflict. Significant discussions on the structure and function of NASRC as a consortium and as a community were also conducted. Following this meeting, a smaller meeting on public relations and media outreach was held at WHOI. This meeting consisted of participants interested in messaging "talking points" and producing outreach material. The half day workshop resulted in a "frequently asked questions" section vetted by consortium participants posted to the NASRC website and a better sense of how to address media given the various stakeholders represented in the consortium.
Our 2015 meeting hosted at Salem State, Salem MA, addressed a diversity of topics encompassing the relationship between seals and health in the context of both the relationship of seals to ecosystem health and the health of pinnipeds as sentinel species. Despite the diversity of topics, there were many common themes, many of which represented important underlying concepts, data gaps and future directions. The themes resulting include that ecosystems include complex and often cryptic interactions between components, with cumulative and synergistic effects on animals and their environment. Ecological studies therefore need to be conducted at the appropriate spatiotemporal scale and resolution. As we strive to understand the ecological role of seals in the Northwest Atlantic, we also recognize seals can be considered as sentinels of ecosystem health. The second day of this meeting resulted in recommendations from a panel‐facilitated discussion entitled: "Addressing perception vs. reality: how data (or lack of data) affects public perceptions and management decisions." These included many recommendations centered on addressing emerging issues as populations increase.
Our 2018 meeting was hosted at SMAST, New Bedford MA and addressed "Seals, Science and Management: Where Research and Reason Meet." The meeting topic was chosen based on the issues that participants felt most strongly about. Of these issues, the need to prioritize, discuss and address the issue of rebounding populations of pinnipeds, was central among most participants. This meeting allowed the opportunity to collectively discuss this challenge in the context of management. We aimed to encourage discussion on a diversity of management challenges including cooperative research, social science, measurements of recovery, multispecies predation models and how we may better connect the data, the data gaps and the discourse. Issues also raised included the need for more education and outreach collaborations between ecotourism/recreational boaters and scientists. Similarly, an identfied priority included more collaborations between commercial fishery operations to find solutions to issues, as well as more communication within the greater NASRC community. Data gaps were identified including more efforts to understand the ecological role and impact of seals. Some of the specific research priority needs identified included identifying non-lethal conflict mitigation strategies, incorporating seals into ecosystem based management, more human dimension research and greater public policy efforts.
PAST MEETING REPORTS
2009 Final Workshop Report- Gulf of Maine Seals: populations, problems and priorities
2011 Final Workshop Report- Gulf of Maine Seals: Fisheries Interactions and Integrated Research
2015 Final Workshop Report- Seals and Ecosystem Health
2018- Seals Science and Management:Where Research and Reason Meet - Link coming soon!
Last updated: May 5, 2019